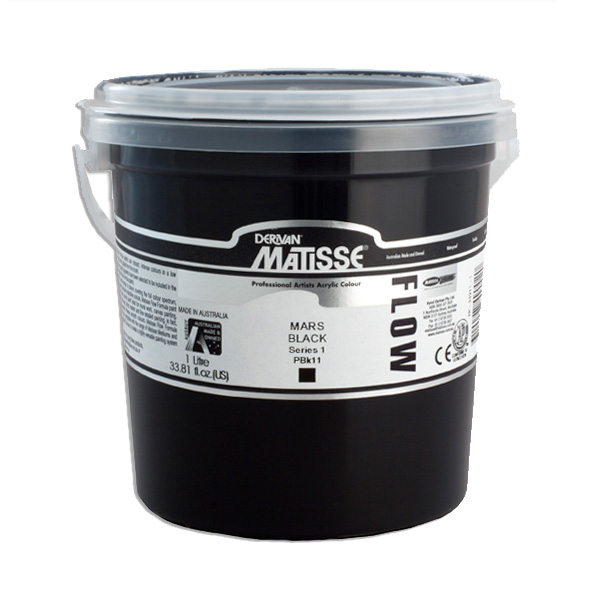 1 Litre Matisse Flow Acrylic Paint
Professional Artist Acrylic
95 Intense, Vibrant Colours

Flow Formula - Fine Flow Paint

Low Sheen

Highest Lightfast Rating ASTM I or II

Colour Series 1 - 7

Take A Look At Extending Matisse Flows Versitility Using Matisse Mediums
Matisse Flow Formula has all the attributes of the Structure Formula; however, it has a thinner viscosity to allow free flowing brushstrokes or use through an airbrush (with minimal dilution). This allows the paint to be used for fine brushwork with or without water dilution. This paint gives a fine flow with a low-sheen finish and good levelling. Matisse Flow is available in 95 colours covering the full colour spectrum, including several uniquely Australian colours and Metallics.Matisse Flow Formula paint is a premium artist acrylic paint ideal for mural work, canvas painting, geometrics, hard edge painting techniques, photo realism, fine detailed portrait painting, poster colour and watercolour techniques can be simulated quite easily. In fact, any art that requires intense smooth colours.
Be The First To Review This Product!
Help other CreateART users shop smarter by writing reviews for products you have purchased.