Custom Canvas




Wright & Co. Custom Made Canvases
Wright & Co. custom stretched canvases are proudly made in our workshop production on the Sunshine Coast, Queensland. Each canvas is hand made using our own premium quality, Wright & Co., triple laminated stretcher bar using FSC sustainably sourced timber.
STRAIGHT BAR - LAMINATED AND FINGER JOINED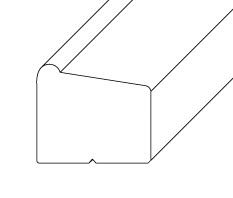 Wright & Co. 35mm stretcher bar is made to the best possible standard. Constructed using laminated finger joined hardwood, profiled with an easy straight cut groove to glide through the canvas to obtain professional neat finish on your canvases.
Available in 20mm, 35mm Stretcher Bar and a matching 18mm Bracing Bar.
Flooded Gum, a sustainable FSC forestry hardwood imported to the Australian market.