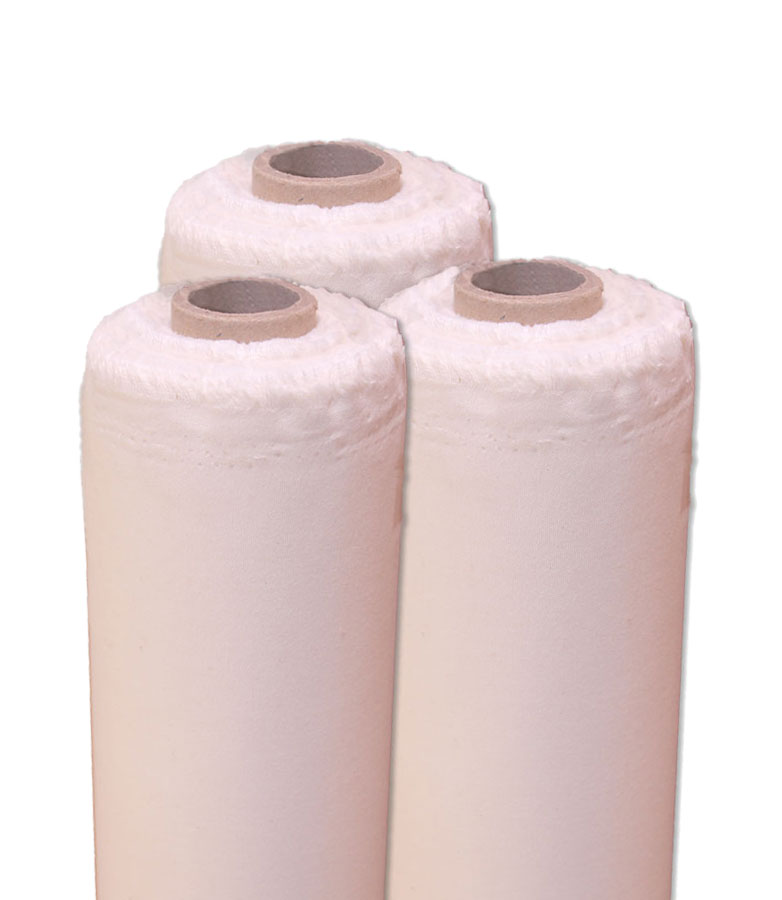 CreateART professional Pure Cotton canvas rolls are of the highest quality and supplied to leading framing and art supply stores around Australia. They are milled and produced using the finest Indian cotton in 8oz, 10oz, 12oz, and 15oz. The 8oz, 12oz and 15oz canvases are triple primed with a titanium white acrylic gesso and have a medium tooth finish. The 10oz is double primed which produces a more textured tooth. The 12oz and 15oz are also available in unprimed, whilst our 12oz is also available in black primed.
Be The First To Review This Product!
Help other CreateART users shop smarter by writing reviews for products you have purchased.
Purchase Items
SKU
Specifics
Qty / Price Each
CR08TP10

Weight:
8oz

Metre / Roll:
10m x 2.16m

Surface:
Medium Tooth

Primer Colour:
White Gesso - 3 Coats

CR08TP25

Weight:
8oz

Metre / Roll:
25m x 2.16m

Surface:
Medium Tooth

Primer Colour:
White Gesso - 3 Coats

CR10DP10

Weight:
10oz

Metre / Roll:
10m x 2.16m

Surface:
Medium/ Coarse Tooth

Primer Colour:
White Gesso - 2 Coats

CR10DP25

Weight:
10oz

Metre / Roll:
25m x 2.16m

Surface:
Medium/ Coarse Tooth

Primer Colour:
White Gesso - 2 Coats

CR12TP10

Weight:
12oz

Metre / Roll:
10m x 2.16m

Surface:
Medium Tooth

Primer Colour:
White Gesso - 3 Coats

CR12TP25

Weight:
12oz

Metre / Roll:
25m x 2.16m

Surface:
Medium Tooth

Primer Colour:
White Gesso - 3 Coats

CR14TP10

Weight:
15oz

Metre / Roll:
10m x 2.16m

Surface:
Heavy/ Coarse Tooth

Primer Colour:
White Gesso - 3 Coats

CR14TP25

Weight:
15oz

Metre / Roll:
25m x 2.16m

Surface:
Heavy/ Coarse Tooth

Primer Colour:
White Gesso - 3 Coats