CreateART Artist Canvas Panel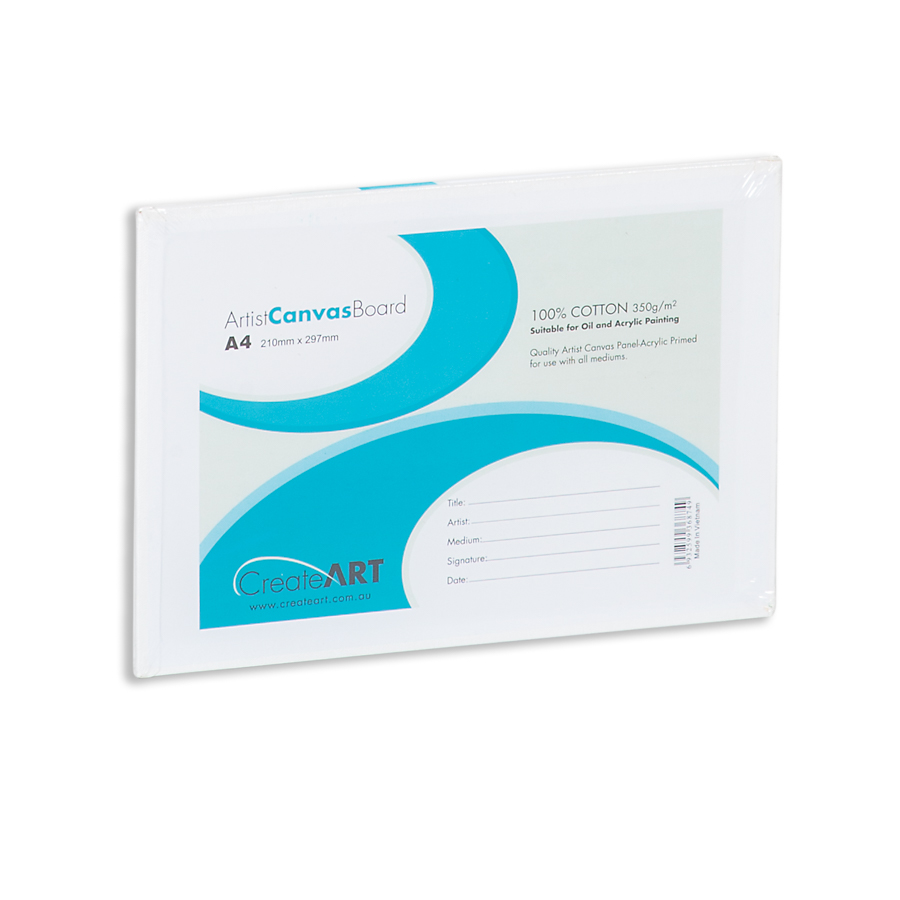 Perfect For Educational Use
350gsm Unbleached Pure Cotton Duck

3mm MDF Artist Prepared Panel

Triple Titanium White Primed Gesso

Suitable For Oil and Acrylic

Hard Surface for Painting

Sold In A Twin Pack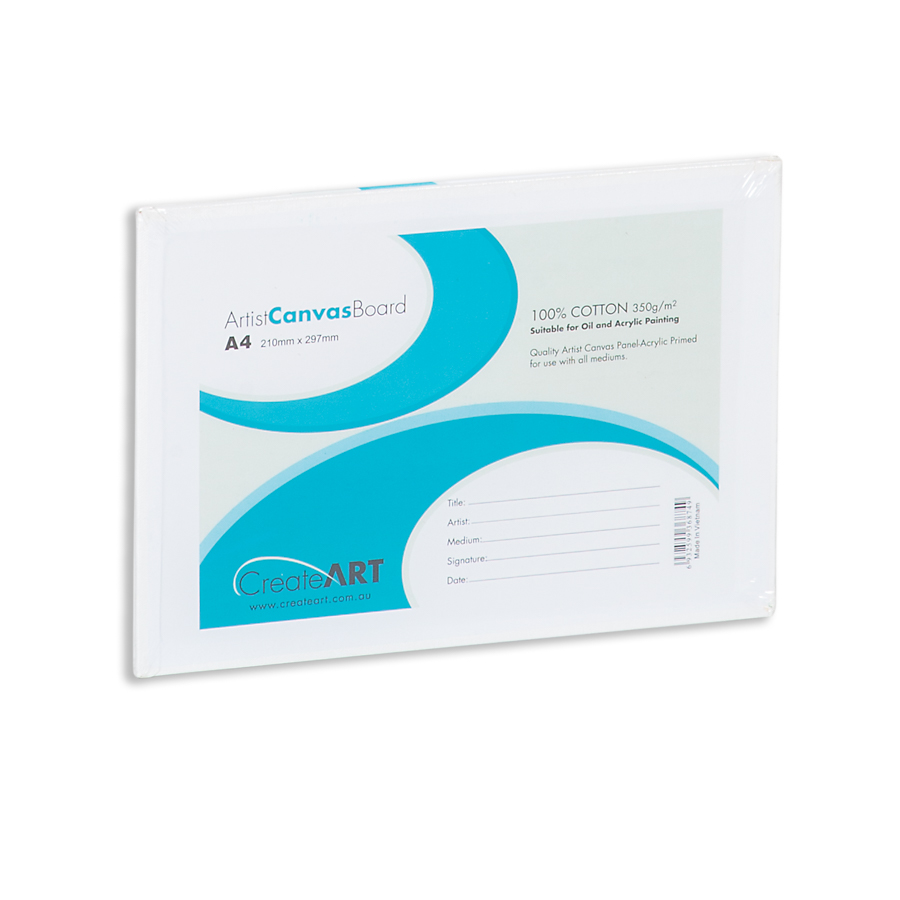 Our canvas boards have a 350gsm pure cotton canvas laminated to a firm 3mm MDF panel. The medium tooth canvas provides a good substrate for those who like to paint on a hard surface. This range is designed with art students in mind or artists that would like to frame their works on completion. They are great value for money.
Be The First To Review This Product!
Help other CreateART users shop smarter by writing reviews for products you have purchased.
Purchase Items
SKU
Specifics
Qty / Price Each
CPA4

Size Inches:
A4

Canvas Depth:
3mm

Units/Ctn:
20 x Twin Packs

CPA3

Size Inches:
A3

Canvas Depth:
3mm

Units/Ctn:
15 x Twin Packs

CPA2

Size Inches:
A2

Canvas Depth:
3mm

Units/Ctn:
12 x Twin Packs

CPA1

Size Inches:
A1

Canvas Depth:
3mm

Units/Ctn:
6 x Twin Packs

CP0810

Size Inches:
8" x 10"

Canvas Depth:
3mm

Units/Ctn:
20 x Twin Packs

CP1012

Size Inches:
10" x 12"

Canvas Depth:
3mm

Units/Ctn:
15 x Twin Packs

CP1212

Size Inches:
12" x 12"

Canvas Depth:
3mm

Units/Ctn:
15 x Twin Packs

CP1216

Size Inches:
12" x 16"

Canvas Depth:
3mm

Units/Ctn:
15 x Twin Packs

CP1620

Size Inches:
16" x 20"

Canvas Depth:
3mm

Units/Ctn:
10 x Twin Packs

CP2024

Size Inches:
20" x 24"

Canvas Depth:
3mm

Units/Ctn:
6 x Twin Packs