CreateART Artist Canvas 16mm Deep Edge
Perfect For Educational Use
380gsm Unbleached Pure Cotton Duck

Glue Sized Preparation Of Canvas

Triple Titanium White Primed Gesso

Suitable For Oil and Acrylic

Kiln Dried 16mm x 35mm Pine Stretcher Bar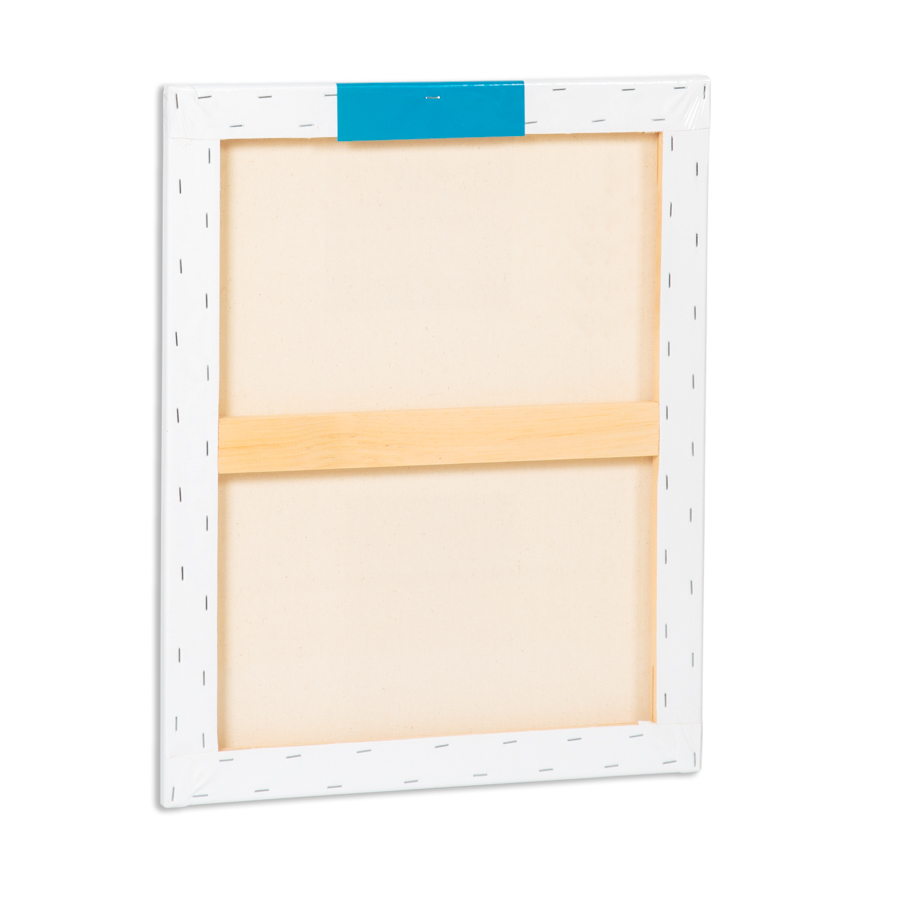 CreateART 16mm Stretched canvases are our entry level range of stretched canvases. Designed with students and art classes in mind and stretched over a kiln dried stretcher bar 16mm x 30mm. The triple primed gesso is formulated to ensure consistency in the painting surface with no need to apply additional gesso.
Be The First To Review This Product!
Help other CreateART users shop smarter by writing reviews for products you have purchased.
Purchase Items
SKU
Specifics
Qty / Price Each
CA0507

Size Inches:
5" x 7"

Size cms:
12.7 x 17.8

Canvas Depth:
16mm

Units/Ctn:
20

CA0606

Size Inches:
6" x 6"

Size cms:
15.3 x 15.3

Canvas Depth:
16mm

Units/Ctn:
20

CA0808

Size Inches:
8" x 8"

Size cms:
20.3 x 20.3

Canvas Depth:
16mm

Units/Ctn:
20

CA0810

Size Inches:
8" x 10"

Size cms:
20.3 x 25.4

Canvas Depth:
16mm

Units/Ctn:
20

CA1012

Size Inches:
10" x 12"

Size cms:
25.4 x 30.5

Canvas Depth:
16mm

Units/Ctn:
20

CA1212

Size Inches:
12" x 12"

Size cms:
30.5 x 30.5

Canvas Depth:
16mm

Units/Ctn:
20

CA1216

Size Inches:
12" x 16"

Size cms:
30.5 x 40.7

Canvas Depth:
16mm

Units/Ctn:
20

CA1616

Size Inches:
16" x 16"

Size cms:
40.7 x 40.7

Canvas Depth:
16mm

Units/Ctn:
20

CA1620

Size Inches:
16" x 20"

Size cms:
40.7 x 50.9

Canvas Depth:
16mm

Units/Ctn:
20

CA2024

Size Inches:
20" x 24"

Size cms:
50.9 x 61.0

Canvas Depth:
16mm

Units/Ctn:
12

CA2030

Size Inches:
20" x 30"

Size cms:
50.9 x 76.3

Canvas Depth:
16mm

Units/Ctn:
12

CA2424

Size Inches:
24" x 24"

Size cms:
61.0 x 61.0

Canvas Depth:
16mm

Units/Ctn:
20

CA2436

Size Inches:
24" x 36"

Size cms:
61.0 x 91.5

Canvas Depth:
16mm

Units/Ctn:
12